WINNIPEG, Manitoba, March 1, 2023 /CNW/ – Pollard Banknote Limited ("Pollard Banknote"; TSX: PBL) is proud to announce that Shannon DeHaven, Vice President, Digital Engagement, Pollard Banknote, has been included in the Gaming Intelligence "Hot 50 of 2023" list, which recognizes people who have made a difference to their company or the industry during the past year. Billed as celebrating the gaming industry's greatest minds, this is the second time Shannon has been selected to be part of this distinguished group, an achievement that extends her growing list of accolades, including being named as one of iGaming Business's Most Influential Women in Gaming (2019) and receiving the prestigious NASPL Powers Award in 2017.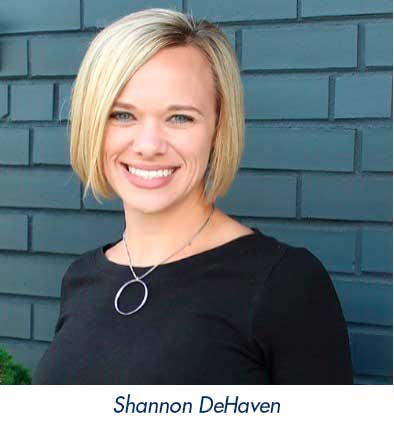 With over a decade of iLottery and digital engagement experience, Shannon is considered a trailblazer and thought leader in the lottery space. Since joining the organization in 2021, Shannon has led Pollard Banknote's Digital Engagement team, overseeing a range of digital solutions and serving as a strategic advisor and partner to lotteries around the world as they navigate the digital sphere. Shannon has also played an instrumental role in the launch of the Pollard Digital Solutions brand, which includes our eInstants Game Studio. Shannon draws on her considerable experience with the Michigan Lottery, where she led the Lottery's digital programs, including iLottery strategy and operations. Michigan became the first state to prove the viability of the iLottery channel to generate incremental revenue for good causes, and ultimately set the industry standard by which iLottery success is measured in North America.
"On behalf of Pollard Banknote, I congratulate Shannon on this well-deserved acknowledgement by Gaming Intelligence," said Doug Pollard, Co-Chief Executive Officer. "Shannon's knowledge and passion for this industry, and for digital engagement, in particular, is always evident. Our lottery clients value her expertise and guidance across all facets of the digital journey."
About Pollard Banknote
Pollard Banknote is a leading lottery partner to more than 60 lotteries worldwide, providing high-quality instant ticket products, licensed games, in-lane ticket options, and sales-driving merchandising solutions from its Schafer Retail Solutions + portfolio. It also offers a full suite of digital offerings, ranging from world-class game apps to comprehensive player engagement and iLottery solutions, including strategic marketing and management services. The company is a proven innovator and has decades of experience helping lotteries to maximize player engagement, sales, and proceeds for good causes. Pollard Banknote also provides pull-tab tickets, bingo paper, ticket vending machines, and its Diamond Game and Compliant Gaming electronic games and devices to charitable and other gaming markets in North America. Established in 1907, Pollard Banknote is owned approximately 64.3% by the Pollard family and 35.7% by public shareholders, and is publicly traded on the Toronto Stock Exchange (TSX: PBL). For more information, please visit our website at www.pollardbanknote.com.
Forward-looking Statements
Certain statements in this press release may constitute "forward-looking" statements and information, which involve known and unknown risks, uncertainties, and other factors that may cause actual results, performance, or achievements to be materially different from any future results, performance, or achievements expressed or implied by such forward-looking statements. When used in this document, such statements include such words as "may," "will," "expect," "believe," "plan," and other similar terminology. These statements reflect management's current expectations regarding future events and operating performance and speak only as of the date of this document. There should not be an expectation that such information will in all circumstances be updated, supplemented, or revised whether as a result of new information, changing circumstances, future events, or otherwise.
-30-
FOR MORE INFORMATION CONTACT:
Pollard Banknote
Telephone: (204)-474-2323