WINNIPEG, Manitoba, May 28, 2015 /CNW/ – Pollard Banknote Limited (TSX: PBL) ("Pollard Banknote") is pleased to announce that it has signed an extension to its Instant Ticket Printing and Production Services contract with the Arizona Lottery. Under this extension agreement, Pollard Banknote will continue to provide instant and pull-tab tickets and related services to the Lottery until January of 2016.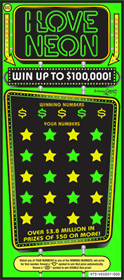 This extension continues Pollard Banknote's long-standing relationship with the Lottery that began over 17 years ago, and is a testament to the company's ability to foster enduring, cooperative and reliable relationships with its Lottery partners to fulfill the common goal of increasing revenues and profits to support good causes. 

"Since we began working with Pollard Banknote almost two decades ago, we have developed a strong partnership with the company and look forward to building on  the success we have already achieved together," said Tony V. Bouie, executive director of the Arizona Lottery. "We have worked closely with the company to leverage its unique products to help grow our instant and pull-tab ticket sales and will continue to explore new innovations that will offer our players even more value and excitement." 

In addition to providing instant game and pull-tab ticket printing to the Arizona Lottery, Pollard Banknote provides marketing support and strategic planning, research, design testing, and portfolio management. As the Lottery's main provider of Bingo games, Pollard Banknote has helped grow category sales by 32% over the last six years, reaching a record-setting $42 million in total Bingo sales in fiscal year 2014. Pollard Banknote has also produced the majority of the Lottery's Crossword games, with sales steadily trending up in this core category over the past five years.

"We are very proud of our enduring partnership with the Arizona Lottery," said Jennifer Westbury, Executive Vice President, Sales & Customer Development, Pollard Banknote. "Through ongoing consultation, the Lottery has over the years taken advantage of many of our print innovations, including Scratch FX® and the upcoming summer launch of a family of games featuring our striking neon ink. We are very excited to have the opportunity to continue working with the Lottery to produce the best games possible to generate revenues for a variety of state programs." 

The Arizona Lottery operates entirely from the revenue it generates through the sale of its products. It does not receive any General Fund dollars from the state. Since July 1981, the Arizona Lottery has paid out more than $5.8 billion in prizes to players, more than $3 billion in net funding to the state and more than $686 million in commissions to retailers. Proceeds from sales of lottery tickets—nearly $3.4 million per week—fund a variety of state programs including economic and business development, education, environmental issues, and health and public welfare. In FY2014, the Lottery contributed $175.6 million to various state funds.
About Pollard Banknote
Pollard Banknote is a leading lottery partner to more than 50 lotteries worldwide, providing high quality instant ticket products, licensed games and strategic marketing and management services for both traditional instant games and the emerging iLottery space of web, mobile and social channels. The company is a proven innovator and has decades of experience helping lotteries to maximize player engagement, sales, and proceeds for good causes. Pollard Banknote also plays a major role in the charitable pull-tab and bingo markets in North America. Established in 1907, Pollard Banknote is owned approximately 73.5% by the Pollard family and 26.5% by public shareholders and is publicly traded on the TSX (PBL). For more information, please visit our website at www.pollardbanknote.com.
Forward-looking Statements
Certain statements in this press release may constitute "forward-looking" statements and information, which involve known and unknown risks, uncertainties, and other factors that may cause actual results, performance, or achievements to be materially different from any future results, performance, or achievements expressed or implied by such forward-looking statements. When used in this document, such statements include such words as "may," "will," "expect," "believe," "plan," and other similar terminology. These statements reflect management's current expectations regarding future events and operating performance and speak only as of the date of this document. There should not be an expectation that such information will in all circumstances be updated, supplemented, or revised whether as a result of new information, changing circumstances, future events, or otherwise.
-30-
FOR MORE INFORMATION CONTACT:
Doug Pollard
Co-Chief Executive Officer
Telephone: (204) 474-2323
E-mail: dpollard@pbl.ca
John Pollard
Co-Chief Executive Officer
Telephone: (204) 474-2323
E-mail: jpollard@pbl.ca
Rob Rose
Chief Financial Officer
Telephone: (204) 474-2323
E-mail: rrose@pbl.ca